It's been rather quiet around here, both in life and in blogland. I lost my words awhile back, and haven't really found them yet. I battled some kind of throat/tongue infection for the last week of December that was extremely painful and cost me more pounds than I had to lose. It didn't eat my tongue away, but it put a hole in my heart that let out a lot of stuff that I did have to lose. Repressed feelings … anger, disappointment, a good dose of grief … it all came bubbling up to the surface from whatever holes I'd stuffed it down into.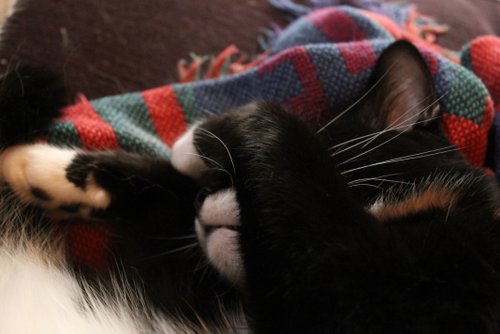 I've done some thinking, some apologizing, some more thinking, and a whole lot of quiet. Listening as best I can to my heart, and some things I've not let myself face for awhile. I've been hibernating. Slowed down, tiptoeing as much as possible.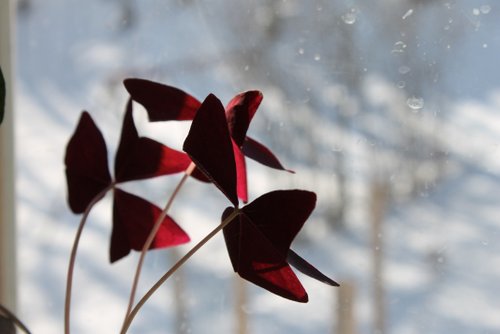 I've toyed with journaling, but haven't done it. Just haven't felt the urge. I think some of it is decompressing from years of city, and just plain soaking in the quiet of a river and a deserted road and lots of snow and ice. There is beauty in the stillness, and it makes the noises of your heart all the more obvious. There's room for them to emerge, to reflect, and to bounce off the riverbank.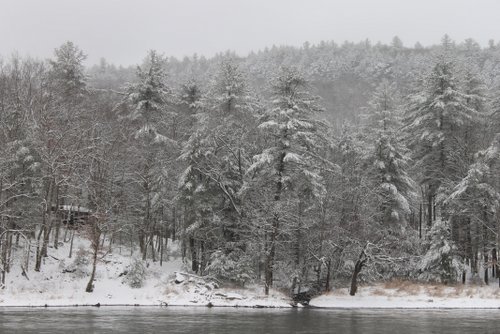 I've accepted this phase, if I can call it that, and know that I'll find my voice again. I can't guarantee it will be the same one, but I'm fine with that.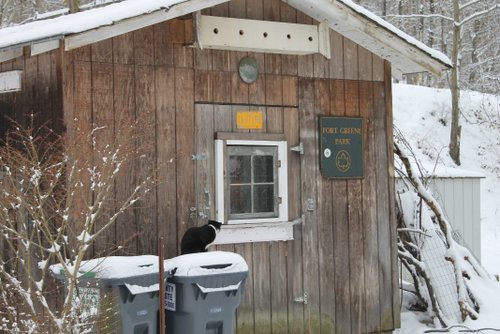 Part of my struggles are yes, with my kids. We're all adjusting to a quieter life, and one where we spend a lot of time apart from their Dad. Not ideal, but the way it has to be for now. I need to curb my tongue, but not suppress what I'm feeling either. Such a fun balance.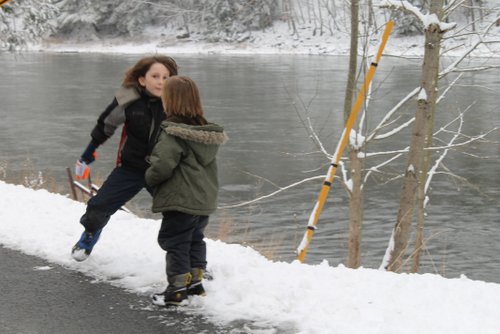 My sis+4 just came for a week, and while it went nothing like we expected (car troubles, wake to attend, fridgid temps) we had a great time together. A break I needed from my brooding, and no one I'd rather have it with.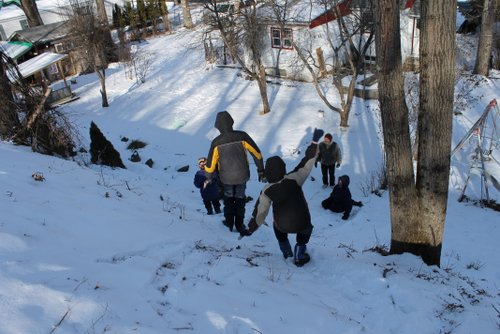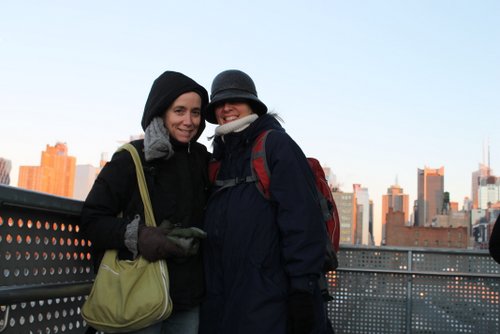 We did make it to the city for one afternoon, and given temps in the teens we practically had the Intrepid to ourselves.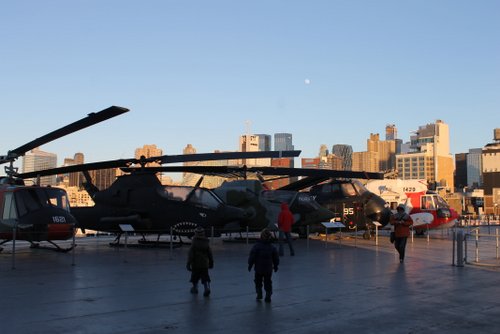 Not a bad deal for the two littles we brought with us, who were easy to keep track of thanks to the nearly empty decks.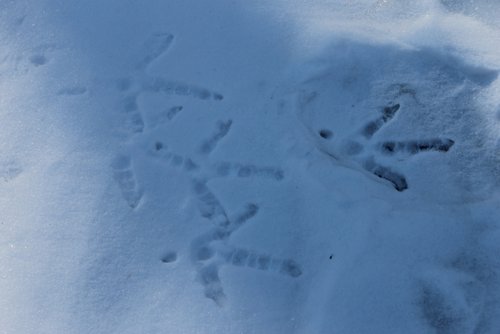 I don't know what's next, or when I'll have something to say, but when I do I'll share it here.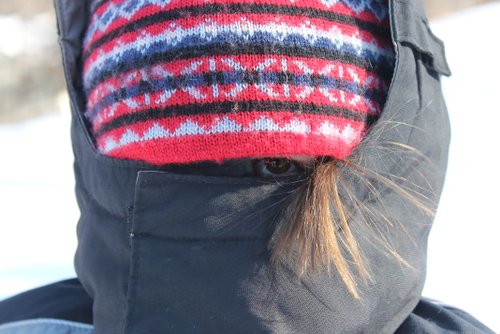 In the meantime, my personal ninja will stand guard :). Hope all is well with you all!
xo,
Bethany