it's been a crazy few weeks, and i'm just now surfacing to face everyday life again. sort of :). there have been trips, and we leave for another brief one tomorrow. this summer seems crazier than any i can remember, but that's probably because a move is imminent and we're not exactly sure yet where we're going. we've narrowed it down considerably though, and that helps tremendously. i don't feel quite so lost and adrift.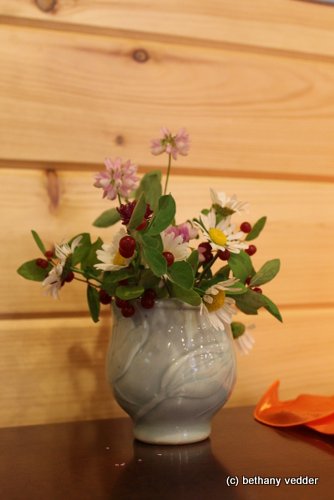 there have been beautiful things, not least of which was a week with my in-laws, in celebration of their 50th annivesary. there were many things that made it awesome, not least of which was the peaceful and drama-free time, if you don't count the 4-car pileup that my inlaws were in just before arriving. thank god they weren't hurt more than a scratch and some whiplash, but it totalled the car. honestly though it was the best time i can ever remember the family having together, and the memories are great ones.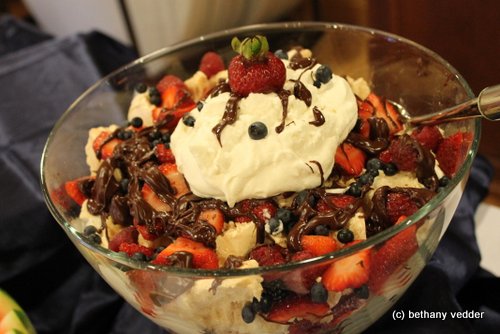 there were delicious things too, though not made by me as i've cooked an actual meal maybe twice in the last month, it's been too stinkin hot to use the stove or oven or dryer or anything that produces heat. if you have any ideas on how to get your kids to turn lights off, i'm all ears! fines don't seem to be doing much, nor does nagging.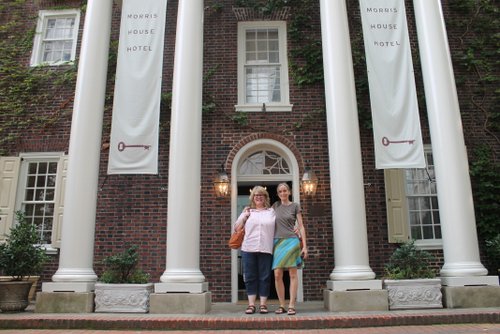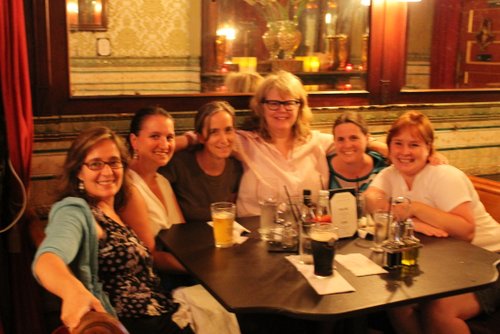 then there were delightful things too, which really should have had their own post but it got away from me. i'm talking about meeting up with mrs g and some of the wonderful derfs she's collected, we had the most fabulous time i've had in ages. cocktails, conversation, the fanciest hotel i've ever stayed in bar none, and more laughs than you can imagine coming from a table of girls who'd just met for the first time. truly magical. i'm not sure fergus knew what hit him, though he couldn't help but be charmed. i don't think he would have believed it had we told him we'd never met before.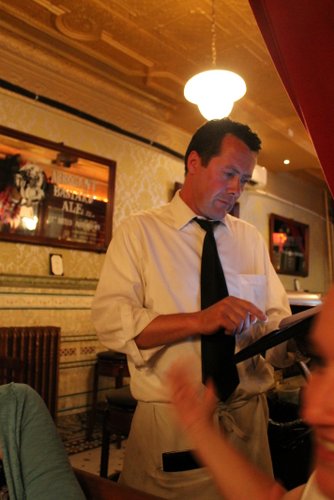 it made me realize though how much we reveal (or don't) about ourselves online, and what that means in the sense of community and connection. i sometimes judge my online relationships to be inferior ones due to the things we don't have, but i have yet to feel anything except delight when i finally meet some of you in person. it never fails. the more vulnerable we make ourselves, the better chance we have of supporting and truly reconizing each other.
in that vein, part of my silence lately has been a feeling of terror at the thought that we're committed to moving out of the city in 10 weeks, and yet don't have a place to live. it still feels like the exact right thing to do though. we've worked out a possible one-month extension on that deadline, and have finally nailed down a region at least (upstate NY for the next 6 months or so) that we hope to call home for the next phase of life. it's something to go on. if you know of any housesitting or super cheap rentals up in the catskills north of the city, please do give me a shout!
i also let myself get completely bent out of shape over a pair of audits on two years worth of tax returns, and it pretty well turned my life (and my files) upside down and backwards for six weeks. (and how did i end up being the one who deals with 90% of the finances??) it's just not fun no matter how you look at it, but it's done at least for now, and life moves on.