… even though I have nothing more resolved than the last time i posted!
what i've been up to though …
block parties enjoyed to the hilt …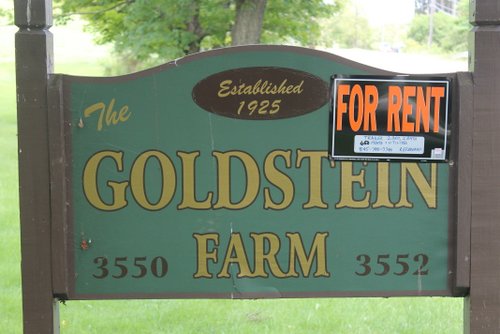 properties looked at … and discarded. and looked at … and discarded. two more appointments tomorrow, heading upstate again for just the day. here's hoping for a keeper!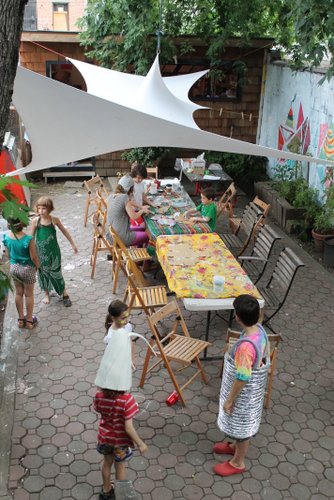 art camp enjoyed by small son …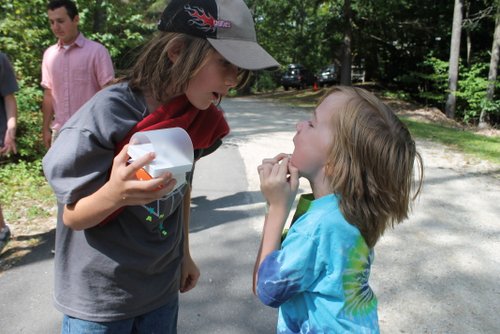 and beam camp enjoyed to the last drop by tall son. his first words upon seeing his brother? "have you shrunk??" fynn of course had to share the loss of his first tooth, receiving an appropriate amount of awe in response.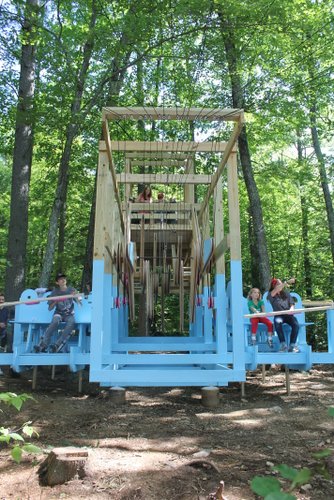 projects were admired … this is the boat portion of the ship they built to navigate the stars. all the cables link to LED-lit constellations hanging from the trees, which were raised and lowered by rowing the oars.
closets were emptied, boxes bought, and purging and sorting continues.
goodbyes have been started too, and it sucks. 5.5 weeks until we have to be out.
i have a list of posts in my head, and i have to find time to write them. they're about some of the people i've grown to love here, and what they mean to me. it's a long list, and i don't know when i'll find the time, but i'll leave you with a picture of Eugene (my first subject) at his 92nd birthday party, thrown by his neighbors. a blissful hour on his porch, and the man could barely sit down as he was too busy serving everyone else. i did manage to catch him at rest though.