Nothing quite screams "neglected blog!" like an outdated banner, does it? Well, that point is remedied, and it alone should give you a small glimpse into my state of mind. The last month has been a whirlwind, and it shows little sign of settling down.
We've been out of town so many times I've lost count, and when we're not away we have company. Lovely company. Cry when they leave company. Then I take a deep breath, start emptying and purging closets, only to get a call from the landlord that yet another group of might-want-to-take-over-our-apartment-of-9-years folks are coming through, and is it ok if they knock in 30 minutes? I'm learning to take it in stride, dirty laundry and crunchy floors and all.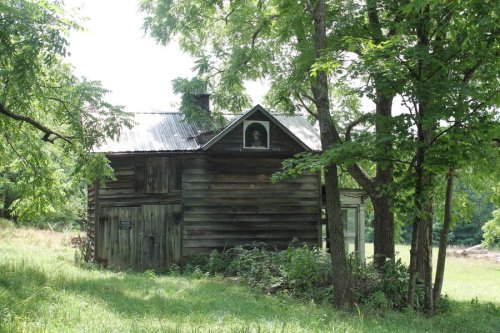 not a house we were think of renting, just a fascinating one with a mannequin in the window.We're committed to moving out by Sept 30th, but so far don't have a place to move to. We've looked, craigslisted, and looked some more. We have one to go see upstate that's actually close to the microscopic budget we've set, so it's a start at least. It's unnerving to count (or rather try very hard NOT to count) the weeks until we have to be out. It will happen one way or another though, and I went and bought a pile of moving boxes today just to make sure. One day at a time.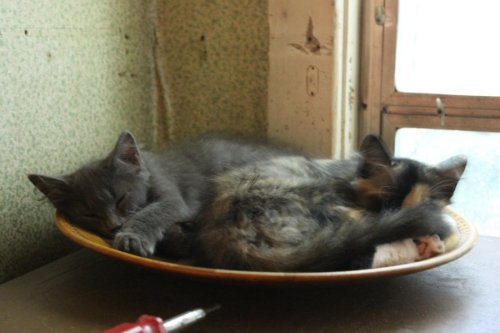 You know how you don't know what you have till it's gone? It's proving itself in leaps and bounds in the last few weeks. I knew it would hit me, this root-pulling, and it's not going all that well. Everywhere I turn I see and feel more connections to Brooklyn than I knew I had. It was rather comical today in the post office today actually, as a woman came in and greeted a friend she'd not seen in months who was in line in front of me. Then she turned to me and said "and you were here last time I was here too … with your little boy sitting under the counter reading Tintin!" True dat. I had no idea who she was, but it just added to the feeling like I've got more than I realized.
There have been partings too. I got to see Grambie again on one of our weekend trips to a cousin's wedding, and it was no easier than last time. She was a bit more alert, thanks to the slew of family taking turns saying hi, but her smiles were oh-so-thin. She turned 96 yesterday, and I'm very very thankful for all the years I've had her unconditional love.
Underneath the uncertainty of where we'll live, and how, I'm not actually concerned. Unnerved, yes. Antsy, yes. Cranky, oh yes. But I have no doubts we'll find a way, a place, a path, and that it will all work out. There's admittedly a bit of a crazy thrill in not knowing, if you like to take risks that is. I don't manage to live like I actually believe that most of the time, but I have my moments. I do love change, despite it getting harder as I get older. It's always a chance to stretch and grow.
Speaking of stretching, have you ever tried Yin Yoga? A visiting friend took me through one set of fascia/tendon stretches for my hips and lower back, and yowza! She wasn't kidding when she referred to one part of it as giving birth over and over again. The point of it was to be able to accept and relax into the pain, rather than fight it, which gave your body permission to stretch further. It did kinda work, which was crazy, but delightful. I need to adopt that for all the uncertainty surrounding me now, accepting it rather than fighting it.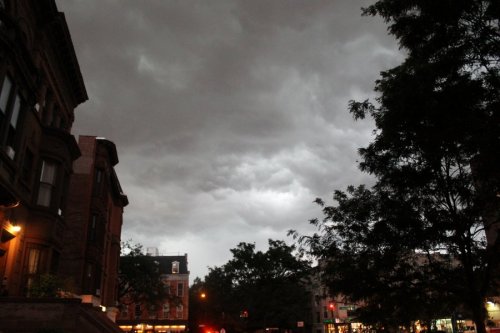 I'm in a better place right now than I expected to be at this point pre-move, and for that I'm thankful. It is what it is, and I'm going to plow forward as best I can, madly pitching things overboard in an attempt to lighten the load. The number of book boxes I bought today doesn't bode well for the veracity of that "madly", but I'm trying. I think it's a gradual refining, and it feels good to have started.
I won't promise more regular posting here, I'm just going to do what I can and see what comes of it.
Onward!